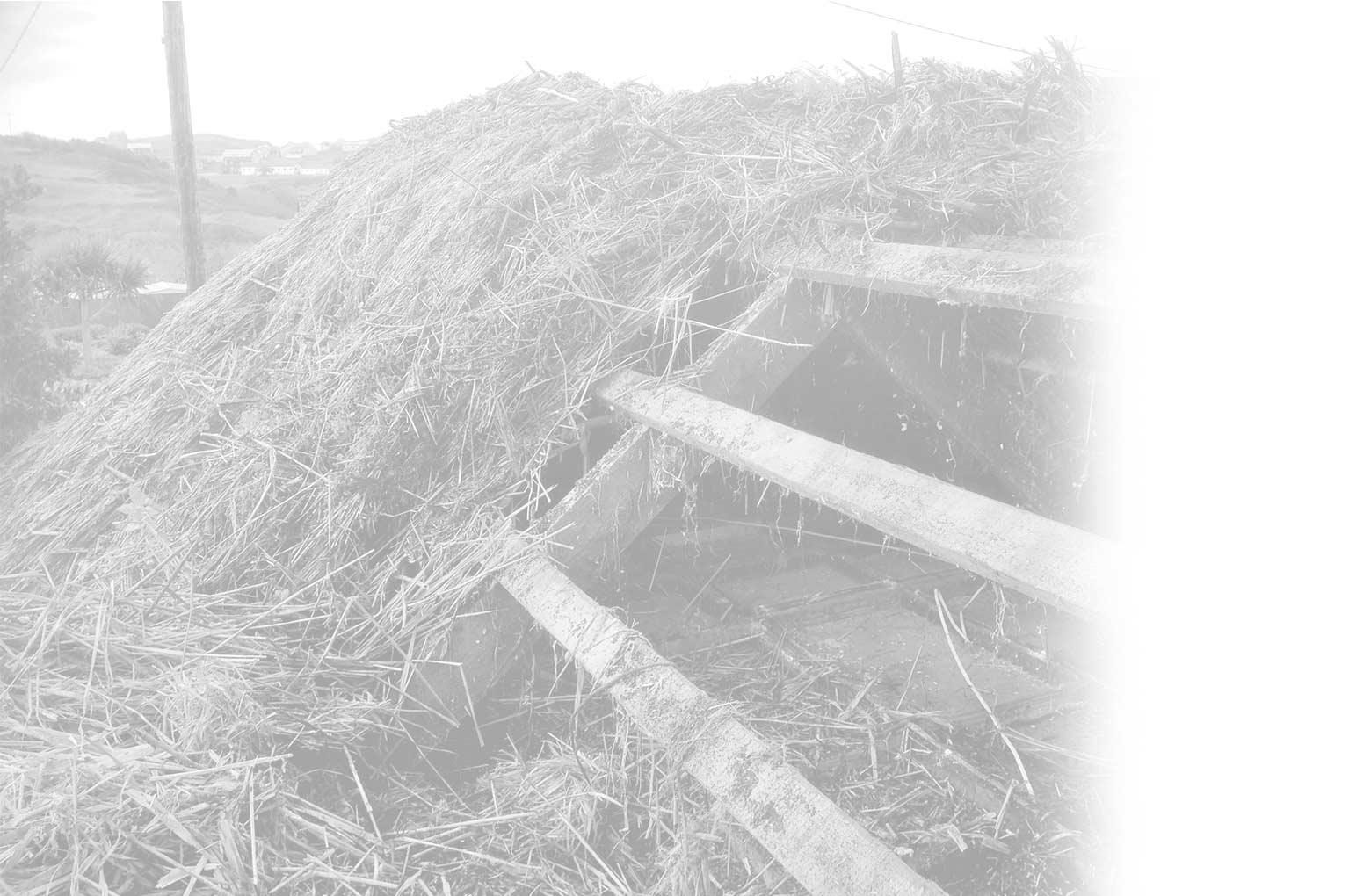 REPAIRS AND EXTENSIONS
We provide a 7 day emergency repair call out, this is free of charge up to the day we start if you are already booked in with us.
We can provide repairs to suit any of your requirements, to keep your property dry for  as long as needed. We can provide a huntsmans repair which is a very quick, cheap and simple repair intended to last only a few months or we can thatch the area as we would new, seamlessly joining into the thatch around the damaged area.
We can also repair bird or vermin damage,  and also provide advice on how to prevent any further damage to your thatched roof.
If you are considering  a little extra space by adding an extension but are worried how it will affect the roof there's no need to worry, working along side yours or our selected builder we can seamlessly join into your existing thatch property.  This could be to create an extra room or two or even for a garage.
We even provide you the opportunity to extend or even add some thatch out into your garden by providing custom built gazebos, summer houses, pool huts, hot tubs covers or even just a simple porch.